Providing access to powerful analytical tools and services
Analytics & Solutions
---

The Agilysis team specialise in providing insightful and rigorous analysis of trends in road traffic collisions and the people involved in them.
We have an extensive track record of working with public and private sector clients to deliver perceptive and relevant studies using state of the art techniques, including multidimensional data mining, socio demographic segmentation, geo-spatial methodology and contextualisation using a wide variety of comparative datasets.
Our analytical product range includes Area Profiles, Insight Studies and Regional Summaries, and we always relish the opportunity to explore innovative new ways to meet our clients' needs.
Our dashboard solutions have covered a variety of topics and have been used alongside analysis projects and independently to inform elected members, the public sector and members of the public.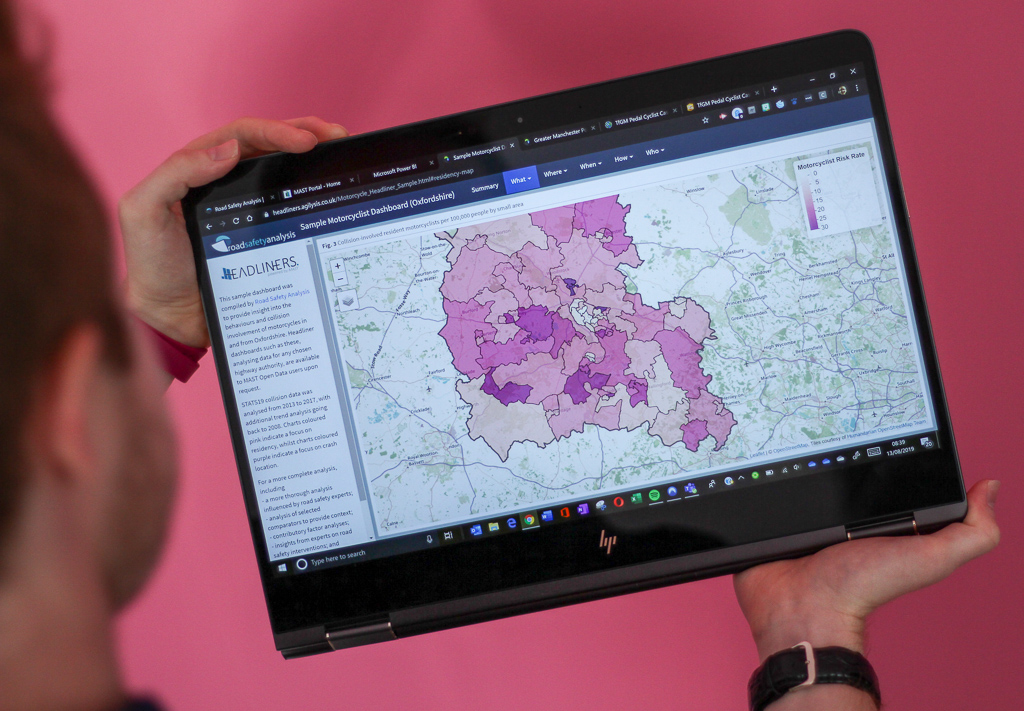 Analytical Solutions
---

Maximise the effectiveness of UK Government's Emergency Active Travel Fund with our bespoke online app.

A detailed overview of road safety performance in your area combining detailed analysis and insight based on the national STATS 19 collision data.

Online interactive maps and dashboards providing clear and practical analysis of six key road user groups.

Combining socio-demographics with comprehensive road casualty data, we provide analysis on the issues in your locality.

If you need quick and easy analysis of road safety data, Agilysis can help.

A dual assessment using interactive mapping and dashboard tools that enables you to understand risk on your network.
Latest News
---

Case Studies
---

We have extensive expertise in providing robust evidence based information to our clients drawing on a wide range of sources for a wide range of clients from multiple sectors.
May 20, 2021
Over the last year we have been investigating how society can better understand risk to pedestrian casualties from deprived and ethnic minority backgrounds. The results are
[…]
May 12, 2021
Agilysis have partnered with the AA Charitable Trust and the Roads Safety Foundation to launch an interactive map highlighting riskiest rural roads for young drivers. The
[…]